"April is child abuse prevention month," proclaims Fritzwire, a no-nonsense  e-bulletin that arrives daily with policy-related updates from the nation's capitol.
You wouldn't know it here in New York City.  Recently, I listened to one of the many sad stories circulating, online and off, around the precincts of the public schools, whose students from third through eighth grade have been busy filling in bubbles on the English Language Arts (ELA) exams. One parent told me how her high-achieving, logical first child was reduced to tears upon returning to his Brooklyn school after spring break to what has become a torturous rite of passage.  His third-grade class, like many across the city, has been spending 45 minutes every morning since September on test prep.  And to up the angst ante, the children were given elaborate instructions about when to go to bed, what to eat, and how otherwise to comport themselves before this marathon.  "They had to tell this to the KIDS?"  his mother railed.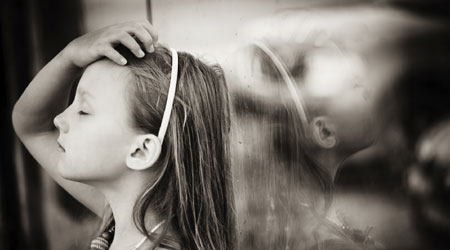 Her panicked child is not alone.  And he is lucky to have a teacher who had the good sense to let the kids get out their ya-ya's, post-test, by spraying the local garden and each other.  Gotham Schools tells the tale of a girl who came home "petrified" from her second grade class last year, as she absorbed, by osmosis, the stress of the older students in a school whose grade had dropped "precipitously," and faced the specter of sanctions.
The ELA exams are, of course, just one of a slew of the standardized tests that figure into the accountability equation, the measure by which schools, principals, teachers, students, and policymakers are judged in today's high-stakes climate.   As New York State builds its evaluation system, students' performance on these exams—used, in part, to evaluate teachers—threaten to undermine the relationships in which children thrive and learning blossoms.
Critiques of standardized tests have a long history at the upper range of the K-12 spectrum , predating  No Child Left Behind and Race to the Top.  This issue popped up on my parental radar screen in the late 90s, when my son was a student at Urban Academy. A small, diverse, rigorous enterprise, where inquiry-based education and performance assessment are the norm, coursework at local universities is encouraged, and 97 percent of graduates go on to four-year colleges, including some of the most selective in the country, Urban Academy founded the New York Performance Standards Consortium,  leading a valiant struggle to maintain their exemption from the annual NYS regents exams.  Which, by the way, no student in any of the city's elite private schools is required to take.
Early childhood for my son, and his younger sister, who were educated in one of the city's best-regarded public elementary schools, predated the standards and accountability movement.  And I have watched, with no little anxiety, as the specters of NCLB and Race to the Top have hovered, ominously, over our youngest students.   A national groundswell of protest has been slowly building over the past decade, infused by the outrage of the early childhood cognoscenti—parents, educators, developmental psychologists, teacher educators, and researchers.   They have been making the case for curriculum and assessment policies that respect and foster children's social-emotional and cognitive development, an argument that has often fallen on the deaf ears of data-driven ed reformers.
Like Sisyphus, they have been frustrated by the struggle.  And alarmed by the consequences for children.  As Harvard's Howard Gardner has noted: "What started as a well-motivated process to improve student learning has become an increasingly irrational high-stakes endeavor," he said.  "Politicians may show short-term gains, but students, teachers, and the learning process are becoming casualties."
Here in New York, where Shael  Polakow-Suransky, the "metric scientist" presides as Chief Academic Officer of the NYC Department of Education,  parents are partnering with educators to take a stand.  At Change the Stakes,  would-be boycotters can sign a petition to opt out of New York State exams.   On the NYC Public School Parents blog,  an Open Letter to the Board of Regents Regarding High-Stakes Testing and the School Reform Agenda, signed by Anna Allanbrook, of the Brooklyn New School,  and a small cadre of her fellow principals across the city, provides a stinging critique of education reform gone awry.
Perhaps the most eloquent and poetic plea for restoration of sanity, comes from Celia Genishi and Anne Haas Dyson, authors of  Racing to the Top: Who's Accounting for the Children?, one in a series of Bank Street's "Occasional Papers":
Teachers are accountable not to some narrow "top" but to the rhythms and rhymes of their developing students.  We imagine the classroom stage, not as a race, but as a dance hall, where teachers and children adapt to each other, even as they sometimes move to a rhythm all their own…teachers and children come together and…spread their skilled, responsive movement across times and spaces, dancing their way into the future.
On May 8, in Washington, Jacqueline Jones, Senior Advisor on Early Learning to Arne Duncan, will co-host and headline  Giving Young Children the Right Start: Effective Practices for Experiential Learning.  Let the dance begin!