This past week, at a bilingual child care center in Washington, Michelle Obama launched Let's Move! Child Care, the latest phase of a national campaign to combat obesity.  Solving the Problem of Childhood Obesity Within  A Generation [1],  a report released last year by a Task Force on the subject, targeted  the early years, from prenatal on up as the first frontier of  the war: "Early childhood settings, including both child care centers and informal care,"  the authors argued, " present a  tremendous opportunity to prevent obesity by making an impact at a pivotal phase in children's lives."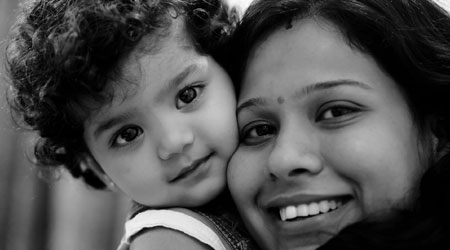 The facts are nothing if not alarming:
One in five children are overweight or obese by the time they reach their 6th birthday.
Obesity rates among preschoolers ages 2 to 5 have doubled in the past four decades.
Over half of obese children first become overweight at or before age two.
The goal of the Task Force action plan—which identifies key benchmarks and includes no less than 70 recommendations—is to return the U.S. to a childhood obesity rate of 5 percent by 2030, the rate before the nation began its steady rise into highly unhealthy terrain.  And the objectives are unimpeachable, among them good prenatal care for parents; support for breastfeeding; adherence to limits on "screen time [2]" ; and quality child care settings with nutritious food and ample opportunity for young children to be physically active. 
With her newest initiative, the First Lady released a checklist [3]  for providers and parents, including active play time provisions; screen time specifications (none for children under two, as per the American Academy of Pediatrics); culinary recommendations ("Never serve fried foods"); opportunities to drink water and beverages sans sugar; and mother's access to children during the day for breastfeeding.  The Department of Defense, the General Services Administration and Bright Horizons have all signed on, ensuring that nearly 300,000 children in 1,600 child care centers will be the beneficiaries of this enlightened thinking.  And apparently the Partnership for a Healthier America just announced commitments from mayors across the nation to collaborate with local child care providers and after-school programs to improve standards for nutrition and physical activity and to limit screen time within child care settings.
So what's not to like?
I'm delighted, of course, by Michelle Obama's mission.  I've cheered from afar from the moment she planted that first organic vegetable garden at the White House in March of '09.   And I'm thrilled to have a First Lady, not to mention an entire task force, extolling the virtues of breastfeeding.   But the reality on the ground and in the policymaking chambers of our country seems so far removed from this vision.
In the early months of this year, during the incendiary budget wars, the House Republicans' spending plan (H.R. 1) threatened to cut $747 million from the Special Supplemental Nutrition Program for Women, Infants, and Children (WIC), which provides nutritious food, counseling, and other supports to 9.6 million low-income pregnant women, new mothers, and infants. They also proposed slashing $50 million for the Title V Maternal & Child Health Block Grant, whose programs provide prenatal health services to 2.5 million women and primary and preventive health care to 31 million children annually.  And we haven't even mentioned the one billion dollars from Head Start and $39 million from child care, which were also on the chopping block.
While the Senate—in a bipartisan vote of 40 to 57—just rejected the draconian budget passed by the House, a new threat is on the horizon: an amendment to the Constitution to require an annually balanced federal budget.  The version under consideration right now augurs ill for programs supporting young children's health, education, and welfare, with the potential for huge cuts to Head Start, child care, education, food stamps, Medicaid and other health care, just to name a few.  Moreover, one proposal would prevent raising taxes and closing tax loopholes without a two-thirds vote in both the House and Senate, resulting in deeper cuts.
First Ladies choose their battles carefully and diplomatically, and do what they can within the constraints of the role.  In thinking about Michelle Obama's crusade, I was drawn back, in time, to one of her predecessors, now our Secretary of State, who chaired the White House Conference on Child Care, in 1997.  We've come a long way, indeed, but the issues of access, affordability, and quality, which Hillary Clinton highlighted in her remarks [4] so long ago,  still challenge us greatly.